WHIZROBO offers a complete Learning Experience at schools as per IB (International Baccalaureate®), IGCSE, ICSE, National Education Policy (NEP) 2020 and CBSE Skill Subjects with Coding, Artificial Intelligence, Robotics and Tinkering, and Data Science.
World-class infrastructure with age-appropriate Robotics kits for project-based learning for grade 1 – 12.
Year-long curriculum for class 1st to 12th as per NEP 2020 and IB/CBSE Skill Subjects
Best learning STEM and customized DIY kits with practical hands-on activities.
Trains and upskill the computer science teachers, STEM faculty, and school IT staff.
4th Generation self-learning platform (LMS) enriched with 21st century skill-based content.
Handhold & Train K12 students on theme-based competitions for National & International Platforms
Preparing Future Ready Children
We aim to empower young minds and eventually help them become Lifelong learners.
Making History Since 2016 - India Book of Records Holders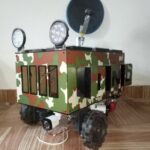 Dream Machine, developed by Bhavya Bansal is a combination of
Read More »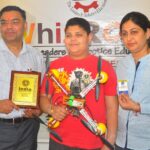 Agricultural Drone developed by Aryaman Verma for farmers was approved
Read More »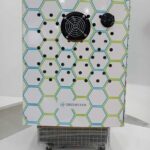 Shudhvayu, an air purifier, developed by Aryaman Verma was approved
Read More »
Join 1 million+ students worldwide,
certified by WHIZROBO